Post Primary Weekly Connect 15th November, 2021
'Looking to the future of Catholic education, let us do so with hope, confidence and enthusiasm knowing that – in the life of faith and discipleship we have been given something to bring to those we teach that offers something new, something different – a further and wider horizon: the vision that God has for all his creatures. It is nothing short of the fullness of life.' (Archbishop Dermot Farrell)
Weekly Connect From: Dermot Cowhey dermot.cowhey@limerickdiocese.org
15th November, 2021:
Dear Chaplains/RE Teachers,
'Looking to the future of Catholic education, let us do so with hope, confidence and enthusiasm knowing that – in the life of faith and discipleship we have been given something to bring to those we teach that offers something new, something different – a further and wider horizon: the vision that God has for all his creatures. It is nothing short of the fullness of life.' (Archbishop Dermot Farrell)
November Resources: November resources available on request. Email to dermotcowhey@limerickdiocese.com
The Pope's Monthly Intentions for November, 2021:
For people who suffer from depression
We pray that people who suffer from depression and burnout will find support and a light that opens them up to life.
https://www.popesprayer.va/popes-prayer-intentions
Thought for the Day: We publish a 'thought for the day' every morning at 7am on the Diocesan Facebook page.
'"Hope is the thing with feathers -
That perches in the soul –
And sings the tune without the words –
And never stops – at all –'
https://www.facebook.com/dioceseoflimerick
Liturgical Calendar
15th November: World Day of the Poor
20th November: Our Lord Jesus Christ, King of the Universe
20th November: Universal Children's Day
21st November: Presentation of Mary
21st November: World Traffic Victims' Day
28th November: First Sunday of Advent
29th November: First week of Advent
1st December: St. Edmund Campion / Naomh Éamann Campion
3rd December: Memorial of St. Francis Xavier / Cuimhneachán ar Naomh Proinsias Xavier
5th December: Second Sunday of Advent / An Dara Domhnach den Aidbhint
7th December: St. Ambrose / Naomh Ambrose
8th December: Solemnity of the Immaculate Conception / Solúntas Ghiniúint Mhuire gan Smál
For more information on special days please see Attachment 3.
https://www.catholicculture.org/culture/liturgicalyear/calendar/day.cfm?date=2020-09-15
https://www.franciscanmedia.org/our-lady-of-sorrows/
Grief Support: Ten Ways to Support a Child's Grief which could possibly be put on school's website. Thanks to Brenda in Castletroy for sharing. https://youtu.be/Oov0uVYwl3k
Catholic Schools Week, Sunday 23rd to Sunday 30th January, 2022.
The annual diocesan in-service will take place on Thursday 27th January, 2022.
The web advertisements for Catholic Schools Week 2022, the posters and flyers will be distributed in the coming days.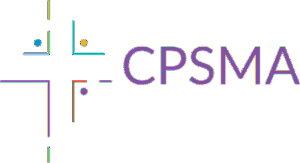 The overarching theme for CSW 2022 will be Catholic Schools: Living Life to the Full.

The November Moment resources have been uploaded in English and Irish and can be sourced at https://www.catholicschools.ie/november-moment-catholic-schools-week-2022/
Credible Catholic
Credible Catholic is a Religious Education programme made available for senior cycle non–exam RE by the Council for Catechetics of the Irish Episcopal Conference.
It is designed for use in Catholic Voluntary Secondary schools in Ireland, however much of the material can be used in designated and non-designated schools. I have attached a brief summary which includes the link. This resource is free. (See Attachment 1)
Attachments –
Attachment for Credible Catholic
Power Point for Advent Prayer Service
Attachment containing the usual links and resources. If you can add to this list, please forward all information to me.
Attachment containing links and resources in relation to the Liturgical calendar.
If you are accessing this from the diocese website and would like to have these resources, please email dermot.cowhey@limerickdiocese.org
To conclude …
As we continue the month of November and remember our dearly departed, take a few moments to reflect …
'In Lieu of Flowers' by Shawna Lemay
A few years ago I read a friend's father's obituary on Facebook. His father had requested in lieu of flowers, please take a friend or loved one out for lunch.
Although I love flowers very much, I won't see them when I'm gone. So in lieu of flowers: Buy a book of poetry written by someone still alive, sit outside with a cup of tea, a glass of wine, and read it out loud, by yourself or to someone, or silently.
Spend some time with a single flower. A rose maybe. Smell it, touch the petals.
Really look at it.
Drink a nice bottle of wine with someone you love.
Or, Champagne. And think of what John Maynard Keynes said, "My only regret in life is that I did not drink more Champagne." Or what Dom Perignon said when he first tasted the stuff: "Come quickly! I am tasting stars!"
Take out a paint set and lay down some colours.
Watch birds. Common sparrows are fine. Pigeons, too. Geese are nice. Robins.
In lieu of flowers, walk in the trees and watch the light fall into it. Eat an apple, a really nice big one. I hope it's crisp.
Have a long soak in the bathtub with candles, maybe some rose petals.
Sit on the front stoop and watch the clouds. Have a dish of strawberry ice cream in my name.
If it's winter, have a cup of hot chocolate outside for me. If it's summer, a big glass of ice water.
If it's autumn, collect some leaves and press them in a book you love. I'd like that.
Sit and look out a window and write down what you see. Write some other things down.
In lieu of flowers,
I would wish for you to flower.
I would wish for you to blossom, to open, to be beautiful.