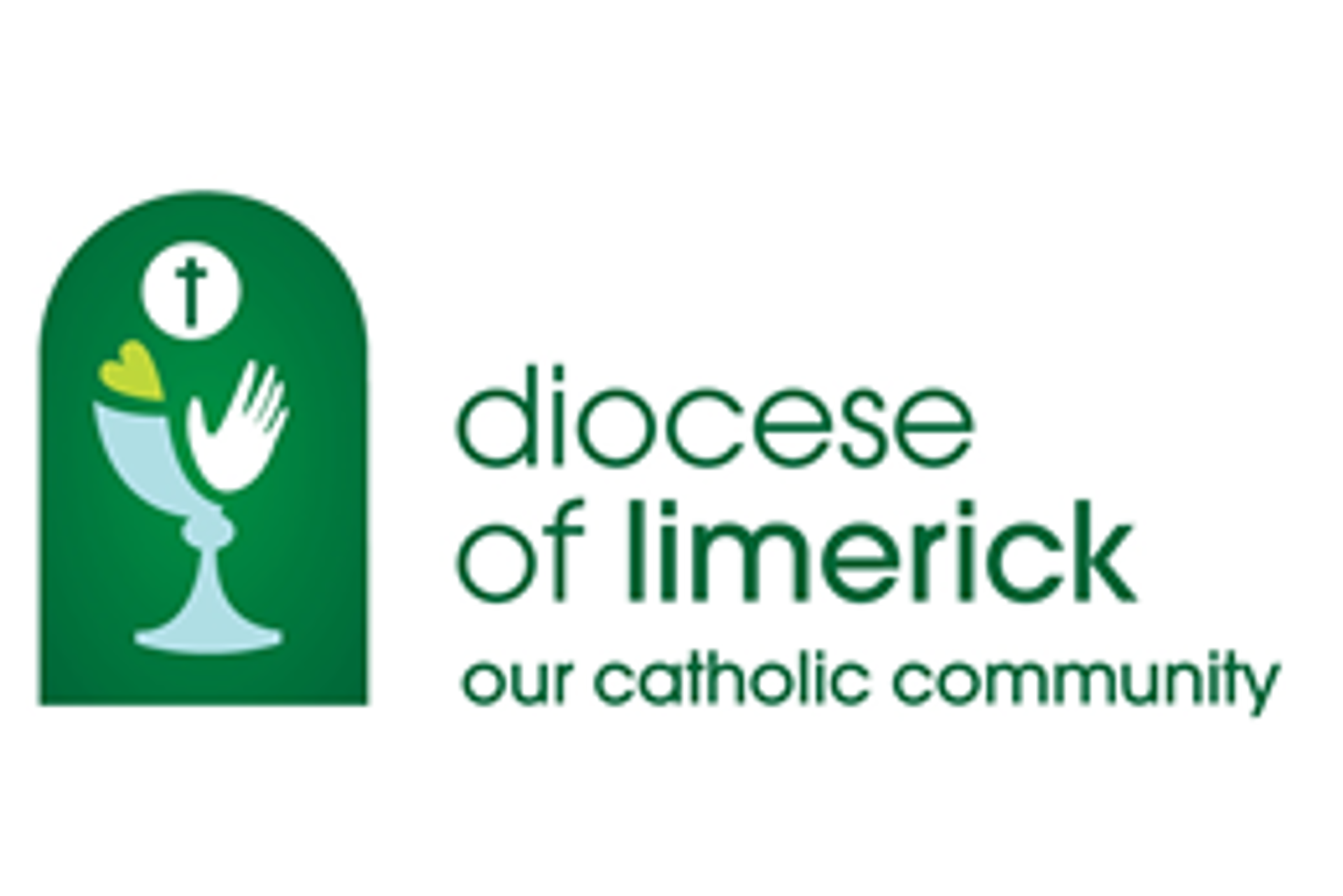 Religions and Global Conflict
Speaking Notes of Bishop Brendan Leahy
First of all I want to say "thanks" for the invitation to this important gathering. I congratulate The Three Faiths Forum for organising it. The topic interests many because one thing has become clear in recent years – despite the forecasts of the demise of religions by intellectuals such as Weber and Marx, Comte and Freud, from the 1980s onwards religions have now taken on a new global dimension.[1] Unfortunately, they are often associated with global conflict.
Assisi 1986
I would like to begin this evening by recalling an event that left a deep impression on me, an event that speaks to our theme this evening. In October 1986 Pope (now saint) John Paul II welcomed leaders of the world's religions to gather for a day in Assisi in Italy to pray for peace. I was involved as one of the teams welcoming the delegations. It was an amazing experience to be there.
The context was the socio-political scene in the mid-1980s. There was a cloud hanging over international relations. And not just metaphorically. The Falklands/Malvinas war had worried people in 1982. But then, in 1985 there had been an explosion at a nuclear reactor in Chernobyl, near Kiev in the Soviet Union. I was living in Italy at the time and some spoke of seeing a thin cloud in the sky – an effect of this explosion. Europeans were even told to watch their food. For the sake of global peace, it was clear that the cold-war relations needed a turning point.
Assisi was chosen for this world day of prayer because the city is very much a symbol of peace and fraternity. In the thirteenth century, it became known as the city of Francis and his companions, those "brothers" who underlined fraternity at a time when city-states were locked into themselves and in battle with those around them. In that era of history, the Gospel of peace, poverty and fraternity spread by the Franciscans opened up relationships of fraternity not only among city-states but also with the Muslim Sultan of that time.
The world of the late twentieth century needed to hear again the message of fraternity. The morning of the World Day of Prayer for Peace, October 27th, was very cold, bitterly cold, unusually so for Italy at that time of year. Penance had been suggested as a feature of the day, and the weather seemed to be giving its contribution! Soon Assisi was a sight to behold. Over 16 of its churches and chapels had become homes to the 70 different religious delegations. The whole town became almost one enormous temple of prayer, each religion following its own rites of prayer and then, in the afternoon, each group leaving its point of prayer and moving towards the central town square. The pilgrims moved, as one commentator put it, "in procession like streams flowing into one river as it flowed forward".
It was wonderful to see the Pope with so many of the world's religious leaders around him. On one side of him, the Ecumenical Patriarch Demetrios and the Archbishop of Canterbury, Robert Runcie, while on the other the Dalai Lama. Just as the ceremony was concluding and the crowd was beginning to disperse, the sun broke through the clouds. It was as if the solemnity of the day's ceremonies was receiving its response from heaven. Yes, we could now go home now more united but paradoxically also more distinct, the identity of each shining in the new found unity in plurality that we had established together.
I spent a little time telling this story of Assisi because it remains for me like an icon of we need to keep in mind when we address issues of religion and global conflict. Over 800 journalists turned up to cover the event. There was almost a universally positive response to it.
It was one of those moments that marked a turning point. After a long period when religion was ignored and side-lined in international development theory and strategy, from the 1980s onwards people began to wake up to a much greater awareness that religions in their values, norms and beliefs as well as their leaders, institutions, organisations and movements are very relevant for global order.[2] Today it is recognised that religions have much to offer to combat global conflicts. They can promote an atmosphere that sustains greater mutual knowledge and dialogue. World religious leaders can provide social capital in the form of being links in social networks that build mutual trust, the essential condition for peacebuilding.
Moving Away from the Myth about Religions and Global Conflict
A superficial reading of religions and global conflict bring some to view religions as only a negative influence in our world. I know and acknowledge that there can be what the American professor Scott Appleby describes as the "ambivalence of the Sacred". There are deviant forms of religion. It does happen that religions find themselves taken up into conflict issues of identity, in many cases hijacked by forces intent only on personal profit of one kind or another. When aligned to various political currents that promote a logic of enmity, religions can become vehicles of mutual exclusion through the absolutizing of some of their texts or institutions.
We need to be careful, however, not to fall into the myth, born often out of a Western ideological stance, that religions are generally sources of the conflicts of civilisation. Religion is not usually the sole or even primary cause of conflict.
On the contrary, Richard Falk the Princeton emeritus professor of international law has written that there is what he calls a unitive characteristic in the religious consciousness and this finds expression in the notion of "one human family" that is implicit in religions. This has the potential to give rise to a pan-human ethos of solidarity, and the notion of the unity of all of creation.[3] In short, while religions are not the causes of conflict they have a very valuable role to play in the transformation of conflict. Think close to home and the names of Alec Reid, Harold Good, Ken Newell, Edward Daly spring to mind. Men who took on key leadership roles within their own communities in the way that leadership works best; inspiring others entrenched in hatred and enmity to forgive and heal.
Today's global conflicts are serious but the causes are to be found not in religions but in other dynamics. Last year when visiting a military memorial in Italy on the occasion of the 100th anniversary of the outbreak of the first world war, Pope Francis commented that "even today, after the second failure of another world war, perhaps one can speak of a third [world] war, one fought piecemeal, with crimes, massacres, destruction....". This is happening, he said, because in today's world, behind the scenes, there are interests, geopolitical strategies, lust for money and power, and there is the manufacture and sale of arms. But it also happening because there is a terrible globalization of indifference to these causes of many of today's conflict.
Religions and the Globalization of Fraternity
If we want to move forward from global conflict to global peace our world, especially in the West, needs to experience a shift from a culture of indifference to an active promotion of the globalization of fraternity. Fraternity means seeing and being sisters and brothers to one another. It is linked to justice and love and is at the heart of a positive concept of peace.[4] Yes because peace is not merely the absence of violence but is rather a structured integral peace where issues are faced and resolved in the perspective of justice among peoples who live a logic of fraternity.
This is where religious communities come in. We need to commit ourselves to highlighting the points to do with fraternity at the interpersonal level that our religion's texts and traditions contain. There is much in each of our religions to do with love, respect, compassion and justice. Characteristics which are core to our religions and yet hardly characteristics that could be sources of conflict. They are also characteristics that give rise to healing and transformation.
We need to emphasise that such codes of life aren't simply for our own interpersonal relations. They are to be translated onto the world stage and lived out in terms of the relationships between peoples, states and regions. In other words, the teachings we find in each of our religions to do with the interpersonal ethical order can be brought to bear on the inter-community order.
The message of fraternity we find in our religions needs to leave its mark on every aspect of life, including the economy, finance, civil society, politics, research, development, public and cultural institutions.[5] This fraternity will not settle for peace among a few, nor will it neglect questions of social development in the world's politics. As Pope Francis puts it, "a peace which is not the result of integral development will be doomed; it will always spawn new conflicts and various forms of violence."[6] Again, "fraternity generates social peace because it creates a balance between freedom and justice, between personal responsibility and solidarity, between the good of individuals and the common good."[7]
At a time when there is much talk about the "globalisation" of markets, it is important to recognise that religions have an important contribution to make to the "fraternisation" of peoples. The Golden Rule "do unto others what you would like them do unto you" is to be found in some version in many religions. The Servant of God, Chiara Lubich, who believed passionately in the unity of peoples, suggested that one expression of this Golden Rule could be: "love each other's country as your own".
Conclusion
What I am proposing this evening is that religious leaders need to counter the myth that religions lead to global conflicts. We need to highlight how much our religions talk about fraternity. We need to stand side by side, spiritually and visibly in doing this. We also need to remind each other that the way of fraternity is not always easy. Religions teach the significance of perseverance in seeking peace. We need to know how to "forgive" if we want to promote peace.[8] It is good to see recent commentators exploring the place of forgiveness in international politics. Religions should be able to promote recognition of the need for forgiveness. I recall an experience some years ago in a Mumbai Centre of Indian culture Bharatiya Vidya Bhavan. The speakers at an event there were gathered together in a room prior to the commencement of the conference. At a certain point, a Hindu woman stood up, declaring she belonged to a movement within Hinduism that focussed on forgiveness, she noted this was "forgiveness day" and asked forgiveness of any of us she had offended. It certainly changed the tone in the room! It had an impact on all of us and each of us in turn made some valuable contribution to that moment that brought about a change in us.
The way of the fraternity in the light of the Golden Rule will also involve religions in denouncing dangers of militarism and the immorality of arms of mass destruction. Included in this will be the need to denounce violence and discrimination against religious groups by governments and rival faiths that have reached new highs in all regions of the world.
But, above all, religions will to be to the fore in helping our members move away from a culture of indifference. It is easy to listen to the news and, without realising it, adopt the biblical character Cain's attitude: "What does it matter to me?" As Pope Francis reminded us while visiting the war memorial I mentioned above, in their hearts, the merchants of war have corrupted hearts and lost the capacity to cry. But thankfully there are members of religions all over the world who do care. The active promotion of peace does matter to them. We must multiply the spaces where we engage in fraternal dialogue and share our conviction that the active promotion of peace is possible.
I heard of a meeting of young people in London a few weeks ago. The gathering was entitled 'Multiculturalism – Interfaith – Dialogue: #DoYouCare?' They read a section from a book co-authored by the then Cardinal Bergoglio and Rabbi Abraham Skorka. The book is entitled, On Heaven and Earth and in it Bergoglio says: "Dialogue is born from an attitude of respect for the other person, from a conviction that the other person has something good to say. It assumes that there is room in the heart for the person's point of view, opinion, and proposal. To dialogue entails a cordial reception, not a prior condemnation. In order to dialogue it is necessary to know how to lower the defenses, open the doors of the house, and offer human warmth". Every time we encounter someone, we have a chance to be ready to listen, to learn, to share. When we do so we give a contribution to the building of global peace. The young people's meeting started with the question "Do we care?". The resounding response came from them: "Yes, we care!" Ultimately, religions generate people who care for others.
---