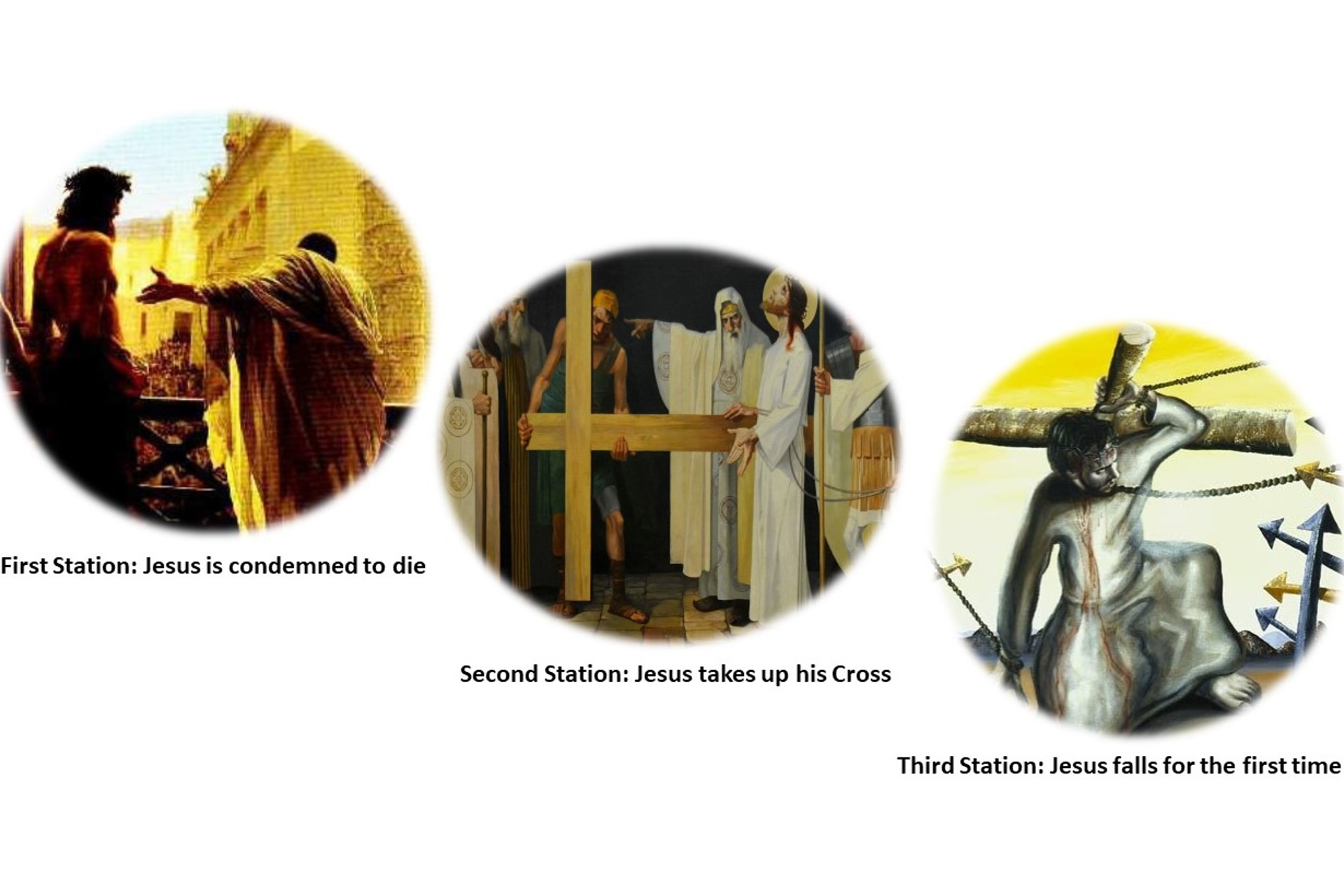 As we begin Holy Week, we will journey with the Lord towards Jerusalem and Calvary as we walk through the "Via Dolorosa" with reflections on the Stations of the Cross as a Lenten time out, allowing us to have a moment to encounter the Divine during this holy season.
We are pleased to share this series of reflections on the Stations of the Cross which were produced by SacredSpace102fm and broadcast on West Limerick Radio throughout Lent.

For the first of these reflections, Shane Ambrose is joined by Rose O'Connor from the Limerick Diocesan Centre to reflect on the first three Stations of the Cross with some musical interludes to aid us in our reflection.
1st Station of the Cross - Jesus is condemned to death
2nd Station of the Cross - Jesus receives His cross
3rd Station of the Cross - Jesus falls for the first time