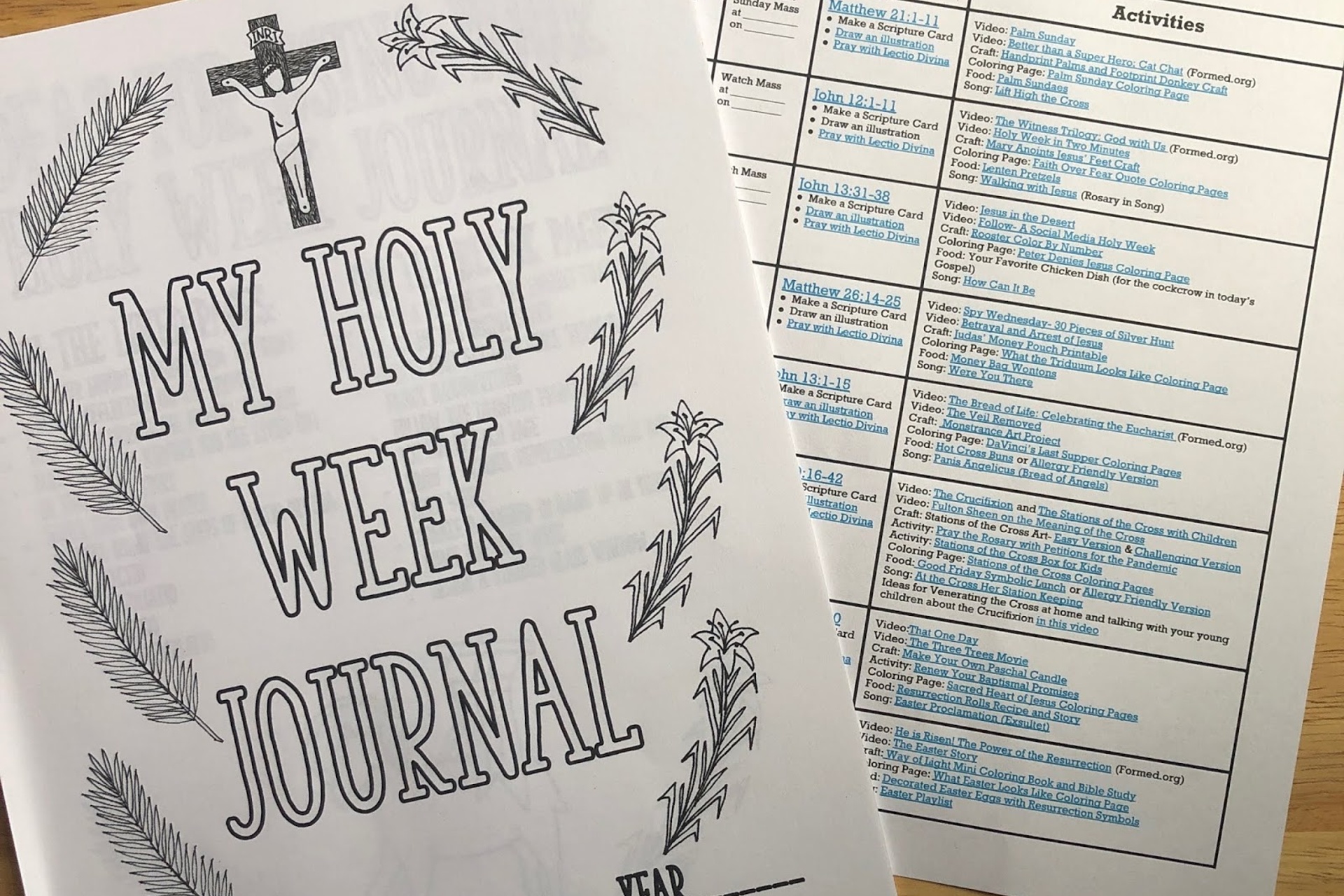 Although there will not be public Masses and liturgies in our churches around Limerick, you and your family can enter into Holy Week with this at Home Family Retreat.
As most of us will live through our first Holy Week without the Sacraments this year, what a blessing that the internet is full of great resources to aid our liturgical living!
Below is a Home Family Retreat Timetable for Holy Week that's is intended to act as a starting point for families, and offer activities that would work well for a variety of ages.
The timetable includes:
Suggestions for Palm Sunday through Easter Sunday
Link to a list of Liturgies available online and on the radio in the Diocese of Limerick
Suggested Scripture reading from the Gospel of the day
List of FREE activities including:

Videos (all on YouTube or Formed, which has a free trial right now)
Simple craft
Colouring Page
Food/snack suggestion
Song or music playlist