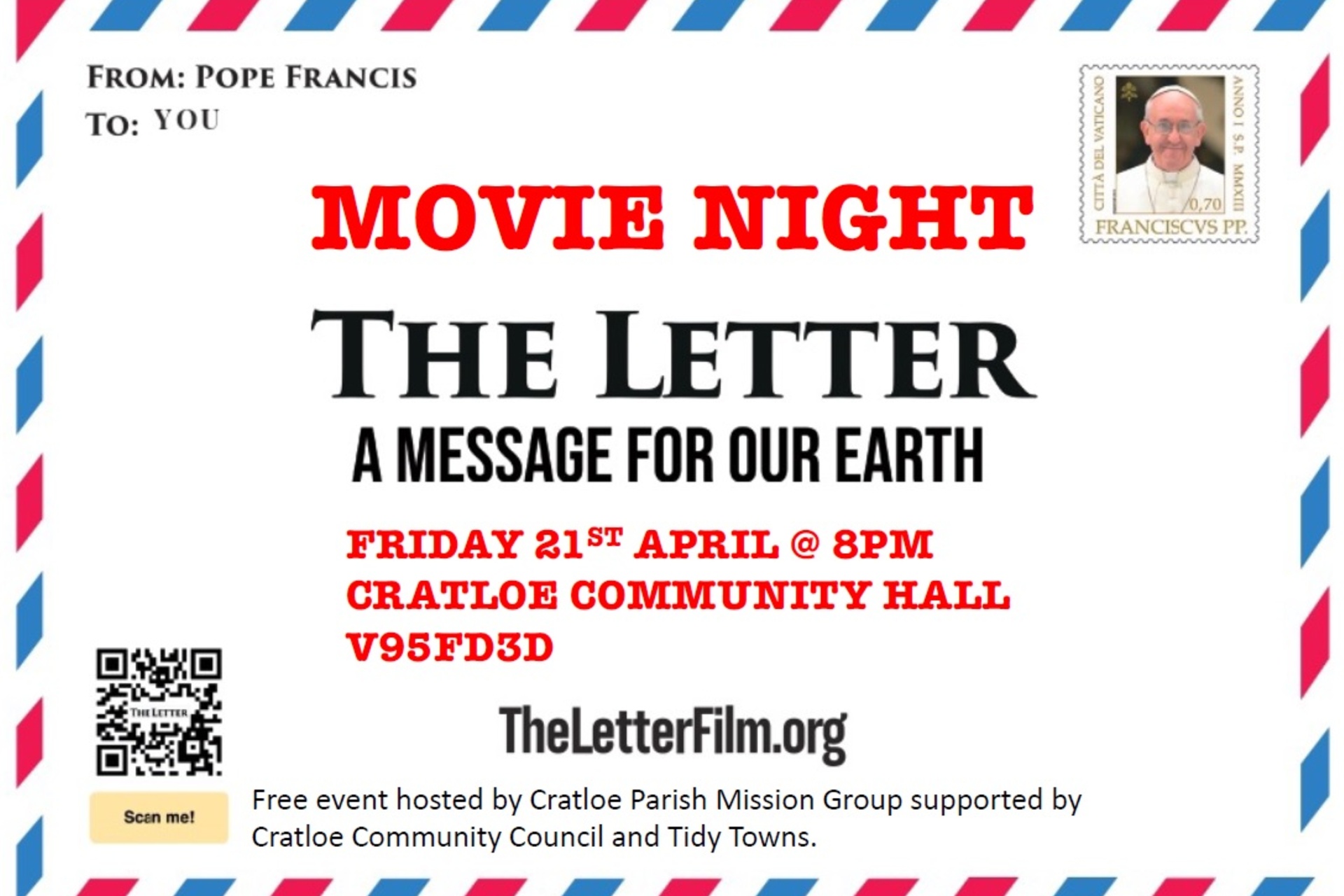 Join us for a screening of the Laudato Si' Film:
The Letter – A Message for our Earth
Where? Cratloe Community Hall V95FD3D
When? Friday 21st April 2023 @ 8pm.
From award winning Off The Fence Productions (My Octopus Teacher) and director Nicolas Brown (Serengeti Rules) The Letter demonstrates the experiences of five people from around the world, the effects of Climate Change on their lives and how they are working to make a difference.
After the film there will be a short discussion with Niamh Morris (Trócaire) and an opportunity for a Q & A with the audience.
8.5 million people have already watched The Letter on YouTube Originals.
It is a message for every person on the planet of all Faiths and none, that fills us with emotions and questions: How do my values influence me to protect our common home? What are other people doing? How can I contribute? It is a call to Be Active in caring for our Common Home.