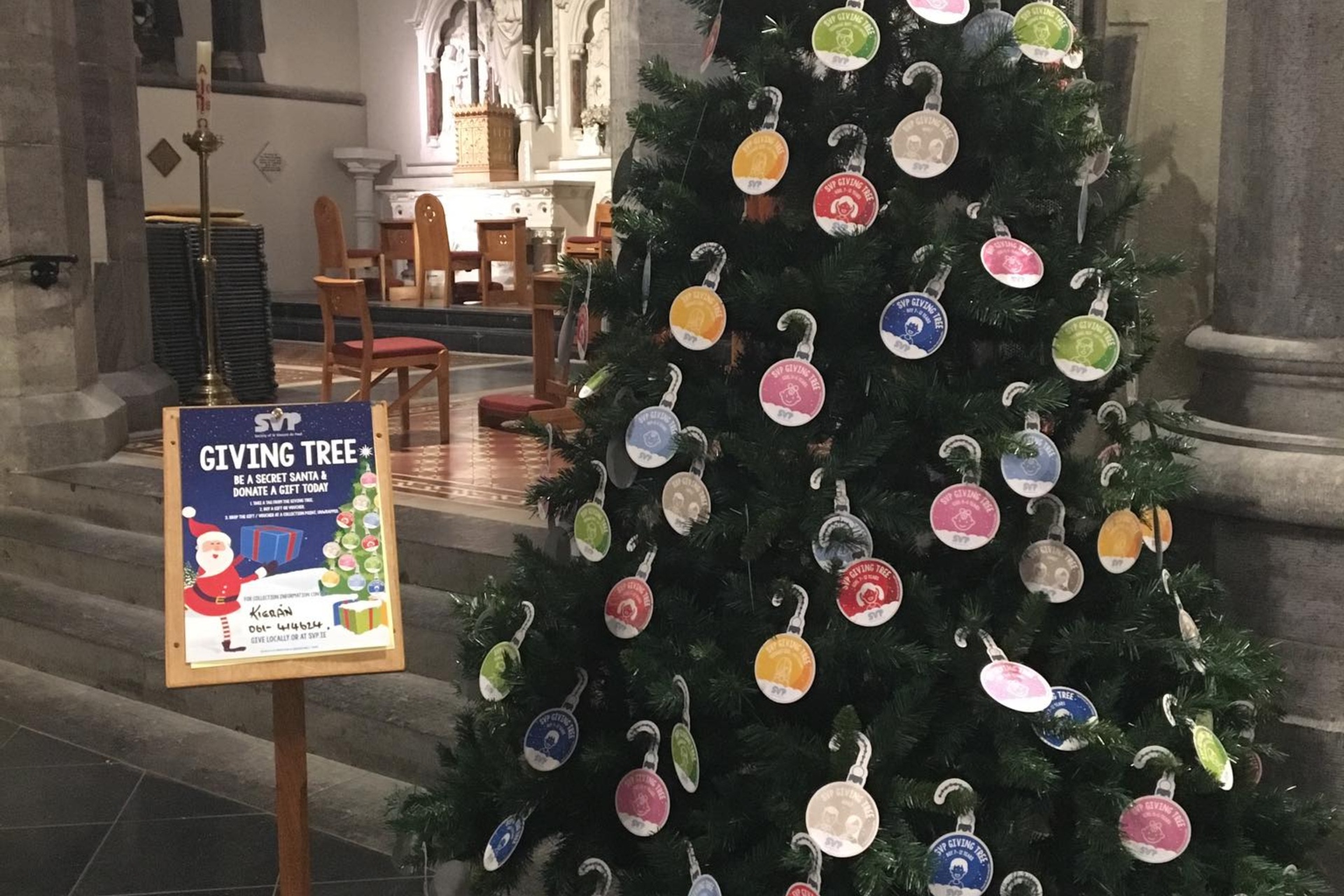 As a way of giving to those families in need, St John the Baptist parish has set up a Giving Tree in St. John's Cathedral and it will remain there until Sunday 15th December.
If You would like to take part, please take a tag from the tree and buy a new toy for the child, teenager or adult. Each tag lists a person and an age group e.g "Girl age 4".
You can return the unwrapped gift/gifts in a gift bag to the church, which will be distributed locally by the St. Vincent de Paul Society. We ask people to spend up to €15 on each gift. Please return the gift with tag attached on or before December 15th.
Last Christmas we had a very generous response to our Giving Tree so this year we hope to be able to make a difference in the lives of many families in our city. Many thanks for your continued generosity