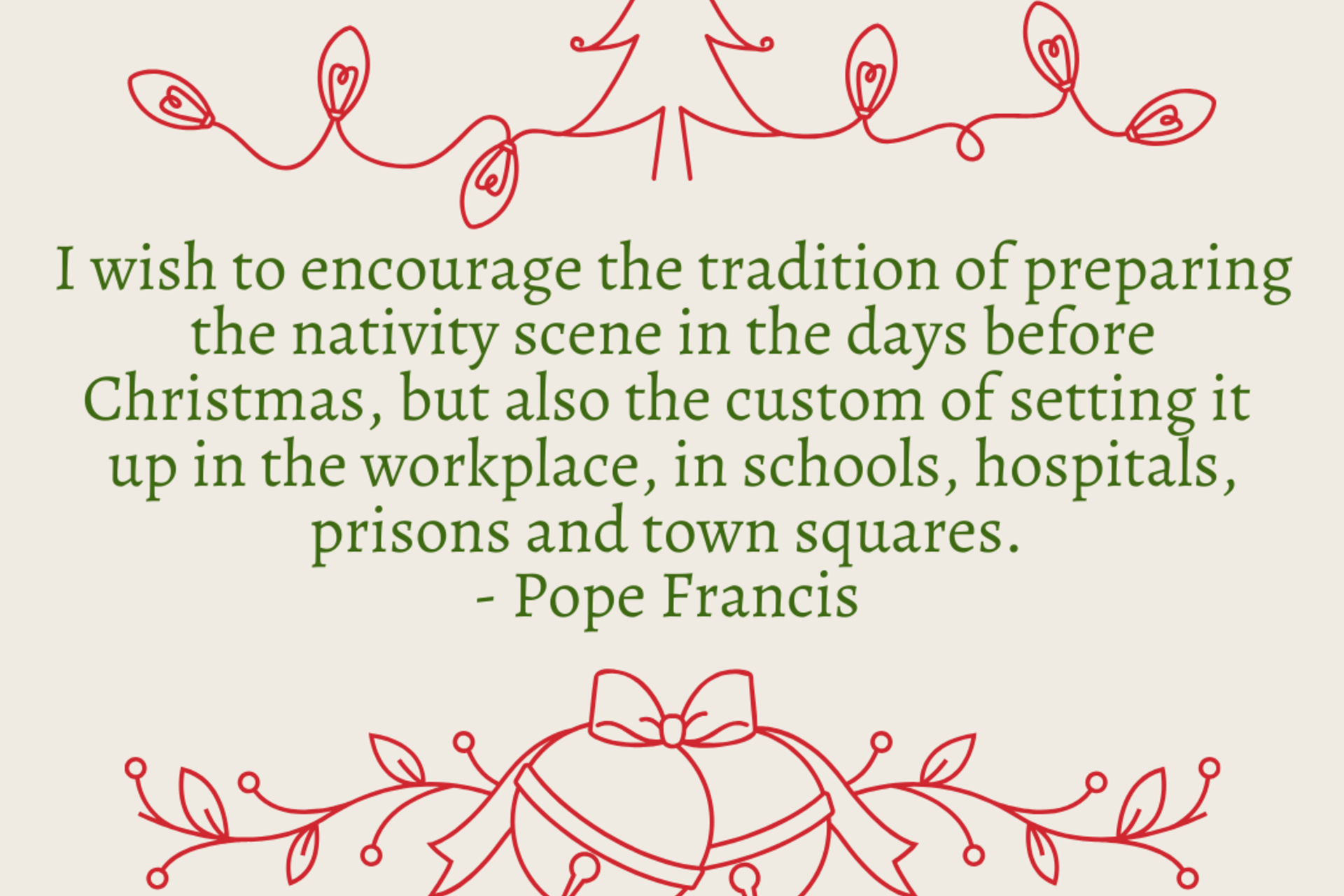 Pope Francis has written an Apostolic Letter on the meaning and importance of the nativity scene. He signed the Letter during his visit on Sunday afternoon to the Italian town of Greccio.
Greccio is the mountain village where Saint Francis of Assisi created the first crib scene in 1223 to commemorate the birth of Jesus. Pope Francis returned to the town on Sunday to deliver his Apostolic Letter entitled Admirabile signum.
The Latin title of the Letter refers to the "enchanting image" of the Christmas crèche (nativity), one that "never ceases to arouse amazement and wonder", writes the Pope. "The depiction of Jesus' birth is itself a simple and joyful proclamation of the mystery of the Incarnation of the Son of God", he says.
"The nativity scene is like a living Gospel rising up from the pages of sacred Scripture", continues Pope Francis. Contemplating the Christmas story is like setting out on a spiritual journey, "drawn by the humility of the God who became man in order to encounter every man and woman." So great is His love for us, writes the Pope, "that He became one of us, so that we in turn might become one with
Pope Francis said that he hopes this Letter will encourage the family tradition of preparing the nativity scene, "but also the custom of setting it up in the workplace, in schools, hospitals, prisons and town squares." Praising the imagination and creativity that goes into these small masterpieces, Pope Francis says he hopes this custom will never be lost "and that, wherever it has fallen into disuse, it can be rediscovered and revived."