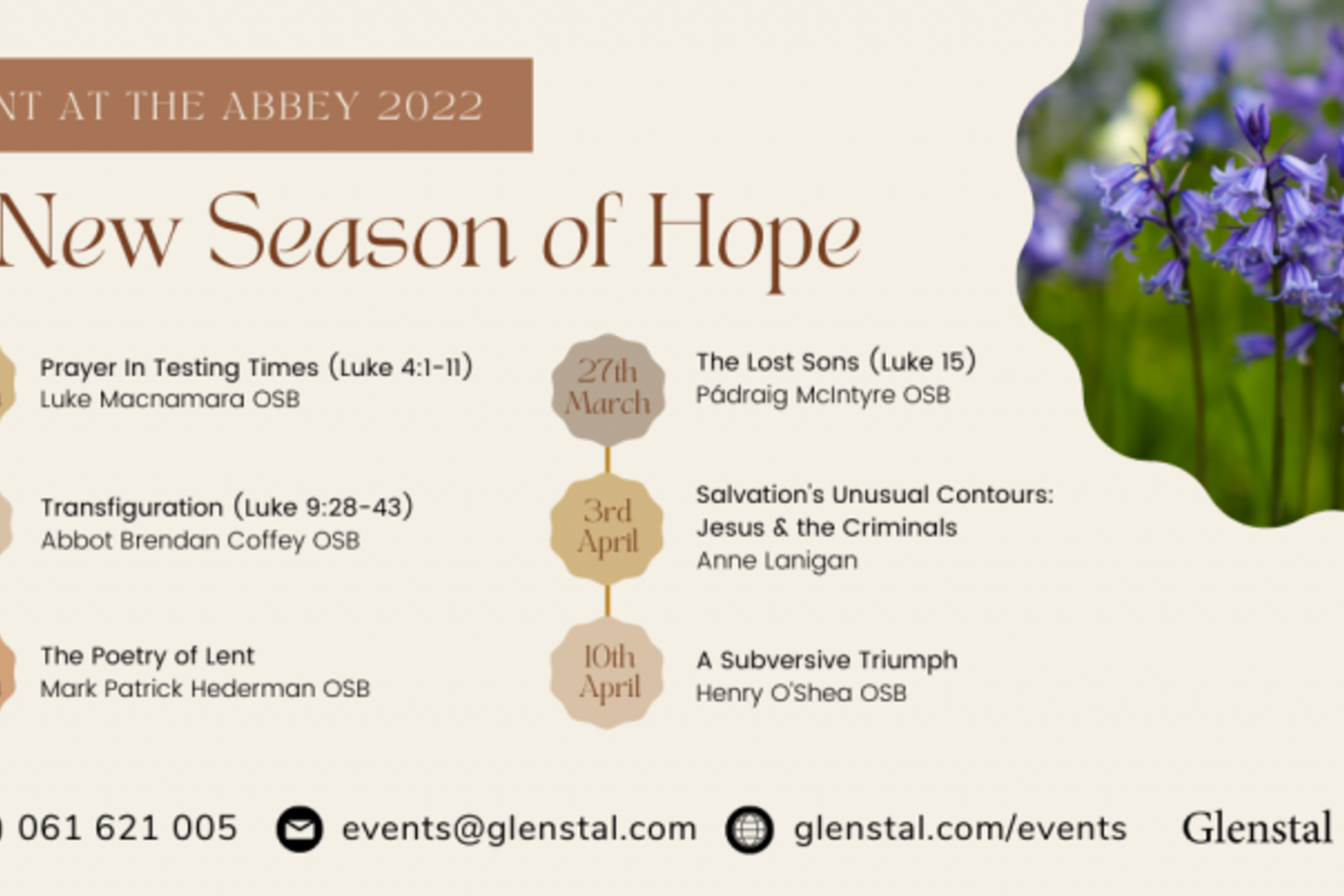 Lent at the Abbey 2022
'A New Season of Hope'
You are invited to journey through Lent with the monks of Glenstal Abbey in a series of talks titled 'A New Season of Hope.' Each Sunday afternoon talk will begin at 4.30pm in the Monastery Library and will be followed by refreshments and Evening Prayer.
The talks will be livestreamed on our webcam, accessible at www.glenstal.com/webcam and by clicking the 'Talks' button.
Recordings of each talk will be added to our YouTube page later at www.youtube.com/glenstalabbeymonks
A donation of €15 is kindly requested for attendance at each talk.
To book please contact events@glenstal.com or telephone 061 621 005.
Sunday 6th March 2022
Prayer in Testing Times (Luke 4:1-11) – Luke Macnamara OSB
Sunday 13th March 2022
Transfiguration (Luke 9:28-43) – Abbot Brendan Coffey OSB
Sunday 20th March 2022
The Poetry of Lent – Mark Patrick Hederman OSB
Sunday 27th March 2022
The Lost Sons (Luke 15) – Padraig McIntyre OSB
Sunday 3rd April 2022
Salvation's Unusual Contours: Jesus & the Criminals – Anne Lanigan
Sunday 10th April 2022
A Subversive Triumph – Henry O'Shea OSB