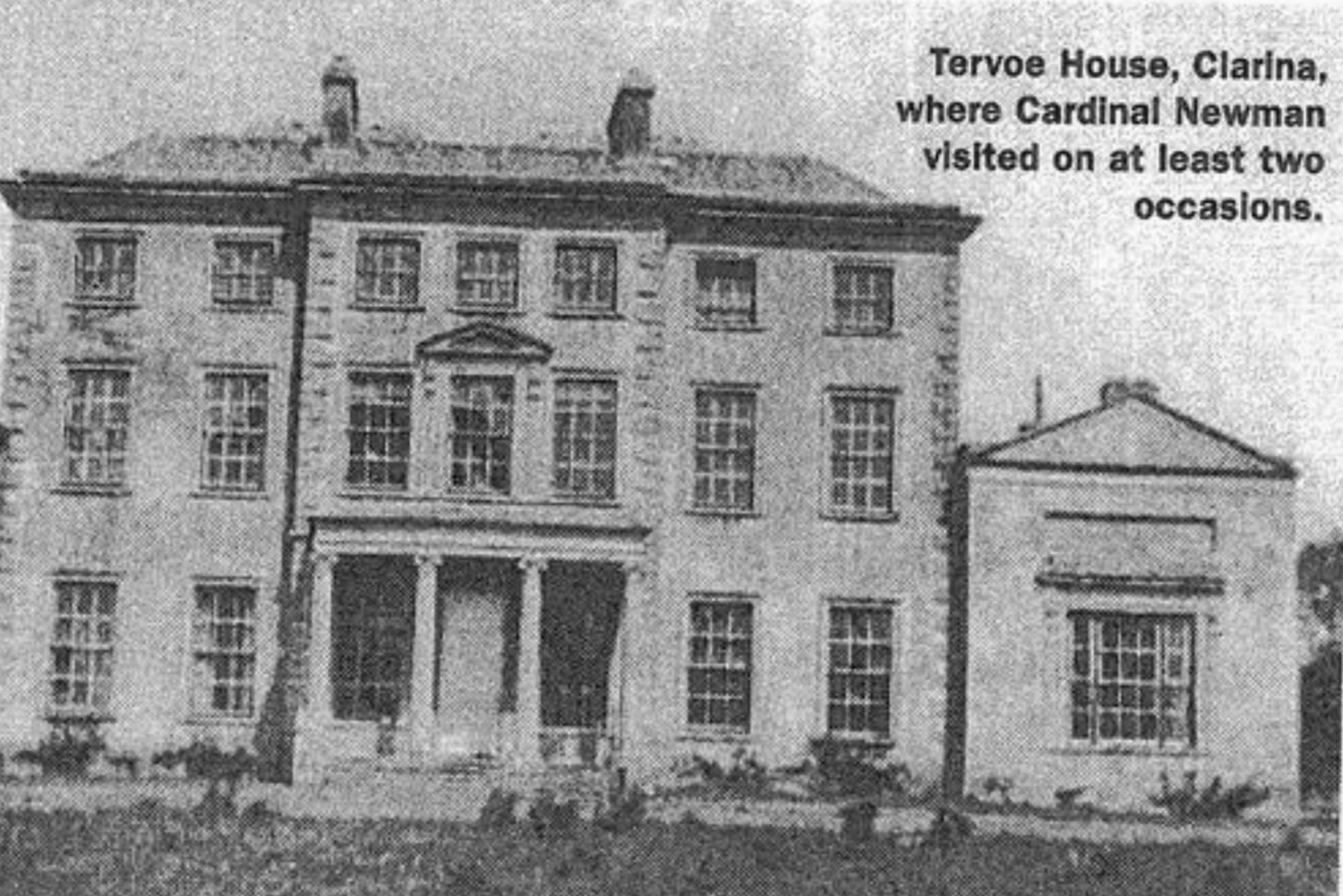 Pope Francis will canonise Cardinal John Henry Newman on Sunday, but not many people will be aware of the connection between the Limerick DIocese and one of the greatest figures in modern Catholicism.
William Monsell (1812-1894) of Ballybrown-Clarina, who was a major player in Irish and British Politics, was one of Cardinal John Henry Newman's closest friends.
The Cardinal stayed in the Monsell home in Ballybrown in 1852 and 1854
In his biography of Monswell, Dr Matthew Potter of Mary Immaculate College, highlights the enduring friendship between the county Limerick man and the English Cardinal. John Henry Newman became a Catholic in 1845, was ordained a Priest and eventually became a Cardinal.
Dr Potter tells us that Newman and Monsell were very close friends, with the Cardinal telling him in 1876 that
"among my many friends, the thought of whom, makes me almost cry, I believe you to be one of the most affectionate"
He made several visits to Ireland including two trips to Limerick in 1852 and 1854. His first was in August 1852, when he preached a sermon in St. Michael's Church to raise funds for the new orphanage for girls in Mount St. Vincent (where Scoil Carmel Secondary School was located).
Monsell gave Newman the use of his mansion, Tervoe House, pictured above near Clarina village, where he stayed from August 3 to August 9. Newman had the house to himself for the week and complained that the soft pillows in his bed prevented him from sleeping properly!
However, he managed to complete part of his famous book, "The Idea of University", of which volume 2 was later dedicated to Monsell.
The Altar that Newman used to celebrate Mass while he was staying at Tervoe House still exists and is used on special occasions in Patrickswall-Ballybrown parish.