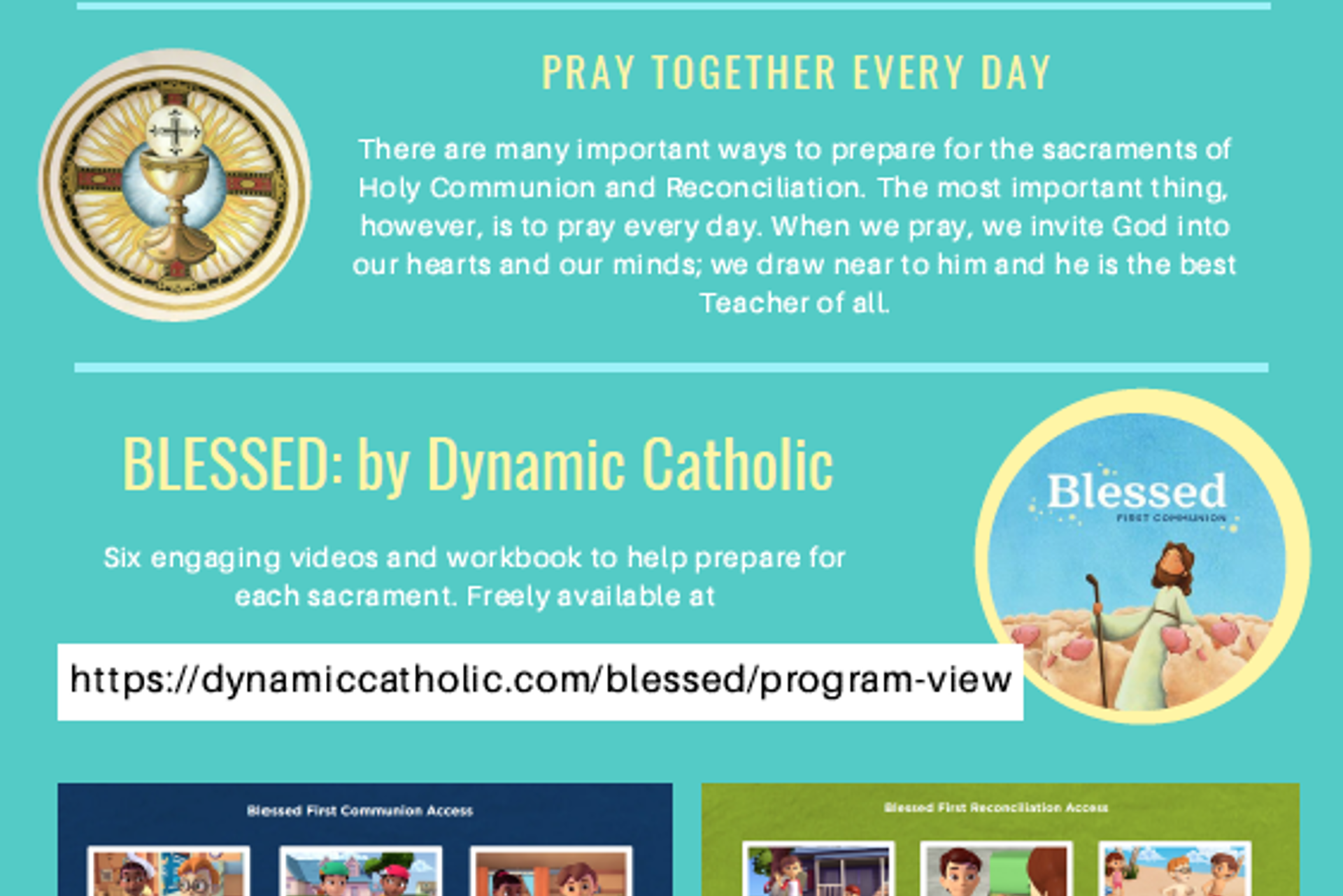 There are many important ways to prepare for the sacraments of Holy Communion and Reconciliation. The most important thing, however, is to pray every day.
When we pray, we invite God into our hearts and our minds; we draw near to him and he is the best Teacher of all.
Download the Full Resource document for Preparing At Home For First Communion & First Reconciliation here.