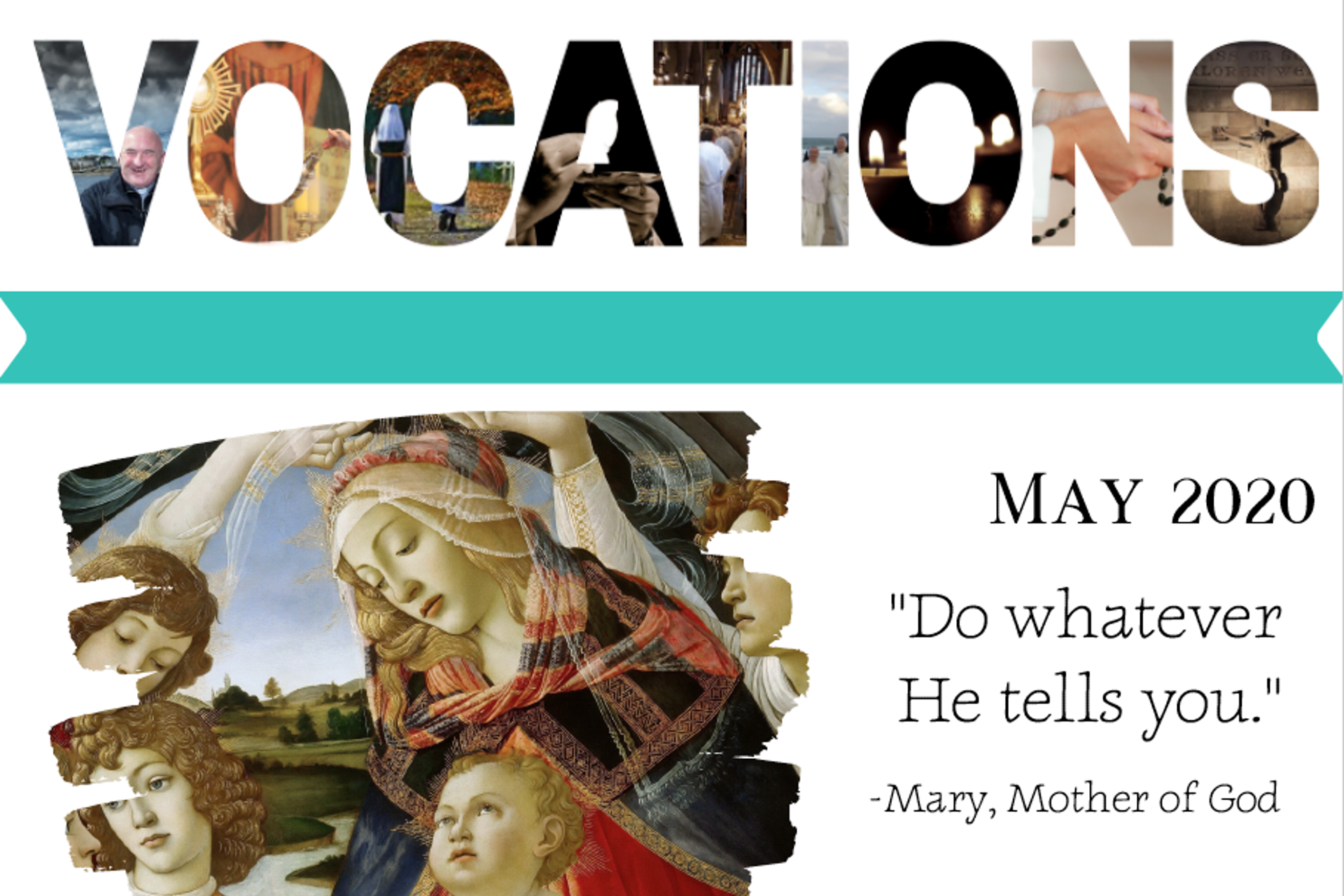 Blessings during this Easter Season! We are entering into the month of Our Lady – may she intercede for us all, especially during these times.
"Do whatever He tells you." - Mary, Mother of God
Click here to read the vocations newsletter
In this Issue...
Our Lady and the Priesthood
The Call of St. Faustina
We Go Together or We Risk Not Going at All: Supporting your Friend in Discernment
Upcoming Discernment Events
Films on Discernment and Vocations
Recommended Reading
If you would like to receive the Vocations Newsletter as it becomes available directly to your email, please click on the link below.