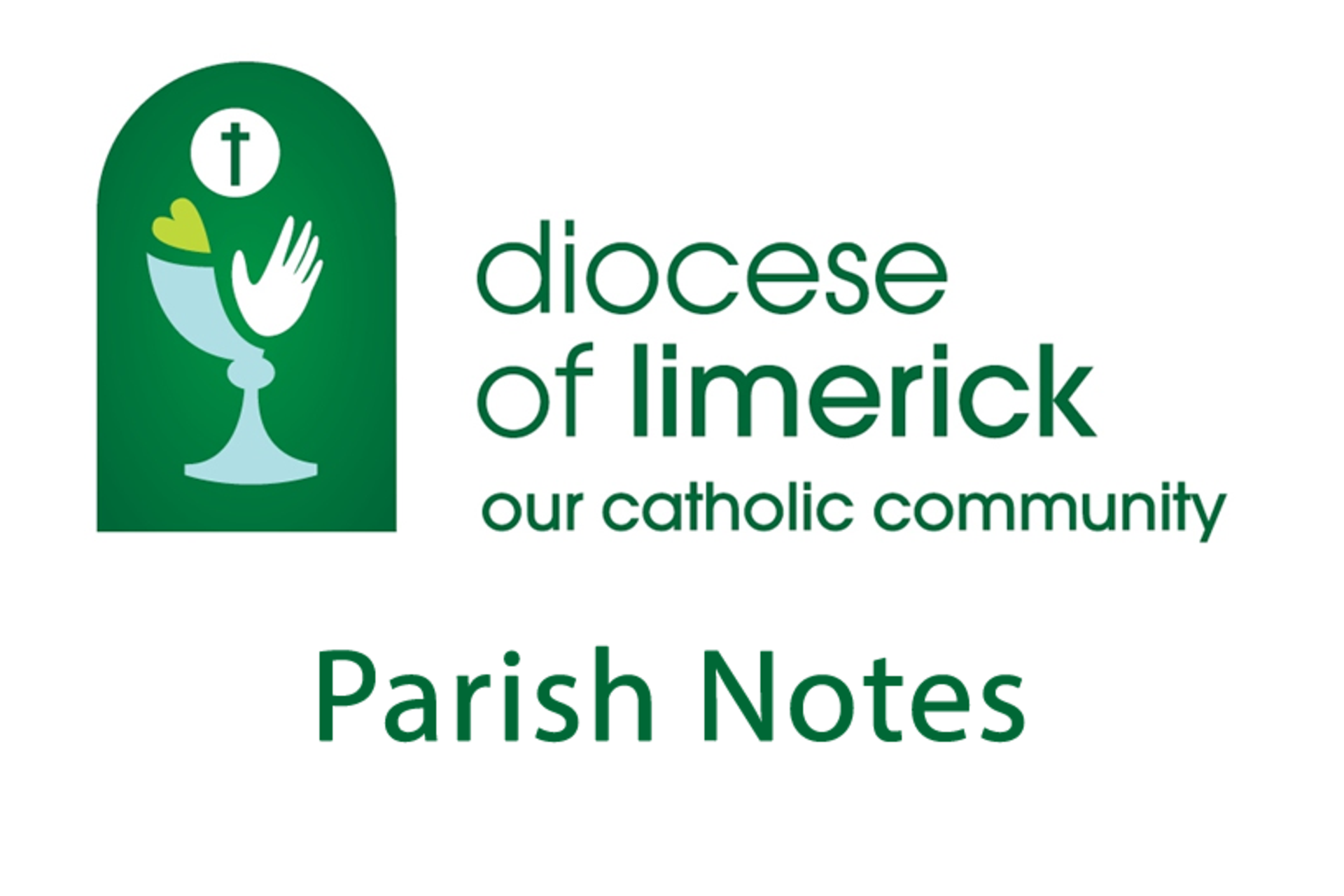 Read the notes for Parishes to find out more about a Day of Prayer for Victims of Abuse, the new Vocations Newsletter, Arise Catholic Young Adults Event in Knock and upcoming events.
Day of Prayer for Victims of Abuse
Friday 28th February has been set aside as a day of prayer for victims and survivors of abuse. All are asked to keep victims and survivors in their thoughts and prayers in a special way on that day.
For information on the Diocese's work check out The Diocesan Safeguarding Website which can be accessed at: www.limerickdiocesesafeguarding.com
Vocations Newsletter
"A vocation flows from the heart of God and blossoms in the good soil of faithful people"

The Diocese of Limerick Vocations' Office will be producing a monthly e-newsletter, if you would like to see what is going on in the vocations' world, you can subscribe by visiting the Diocese of Limerick website at www.limerickdiocese.org/news/vocations-newsletter-february-2020
Andrew Dinner
On March 24, Fr. Noel Kirwan and the priests at the Cathedral will host young men who are considering the priesthood for dinner and prayer at the Cathedral House.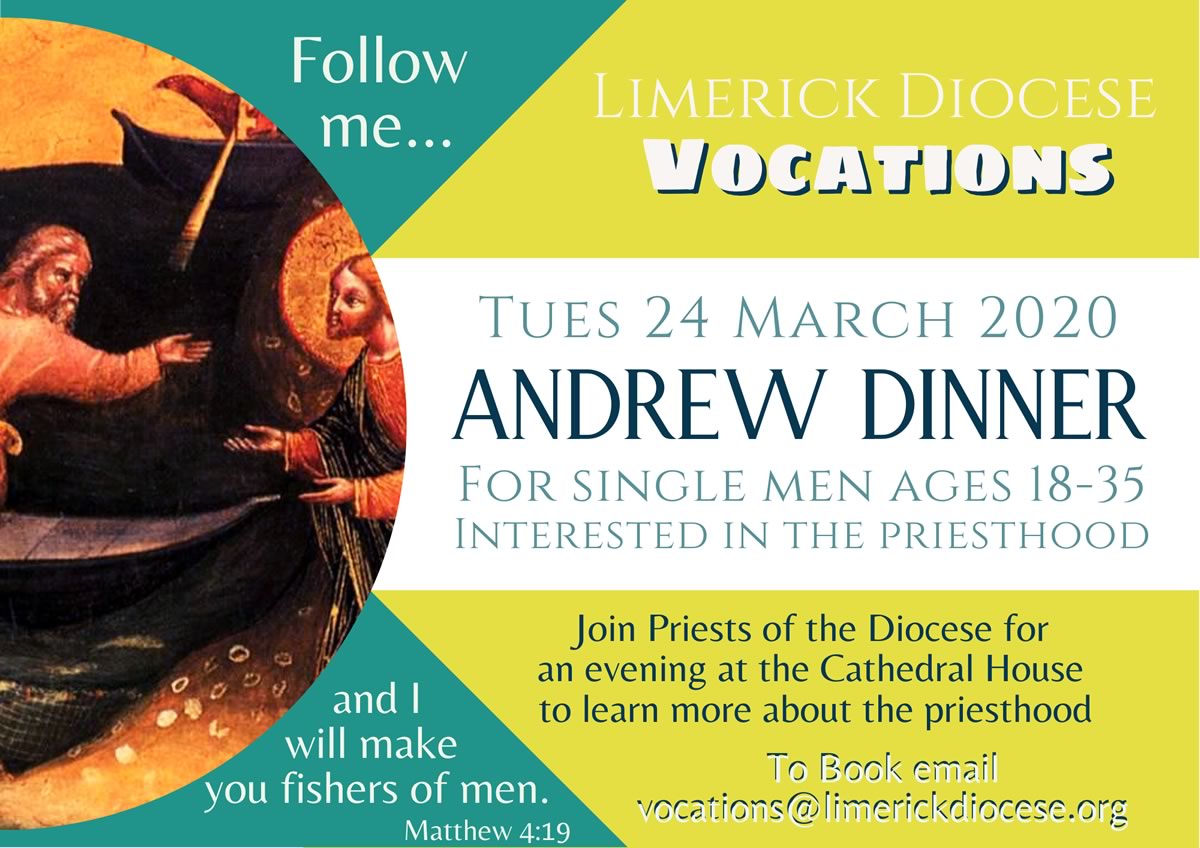 Arise Catholic Young Adults Event in Knock on March 7th 2020
Arise is being organised by Catholic Youth Ministry Ireland
Arise is a new Catholic event for young adults over the age of 18. It is a day of great speakers, prayer, music, workshops and community.
About this Event
Whether you're confident in your faith or you feel you have more questions than you know what to do with, Arise in Knock on March 7th is the day for you. It's going to be laid back and fun. It's also going have thought provoking speakers, inspiring testimonies, and powerful moments of reflection and prayer. We have workshops on drumming, It's an opportunity to celebrate your faith with people from all around Ireland in Knock.

Please contact Aoife at 061-350000 or aoife.walsh@limerickdiocese.org if you would like to go or if you have any questions.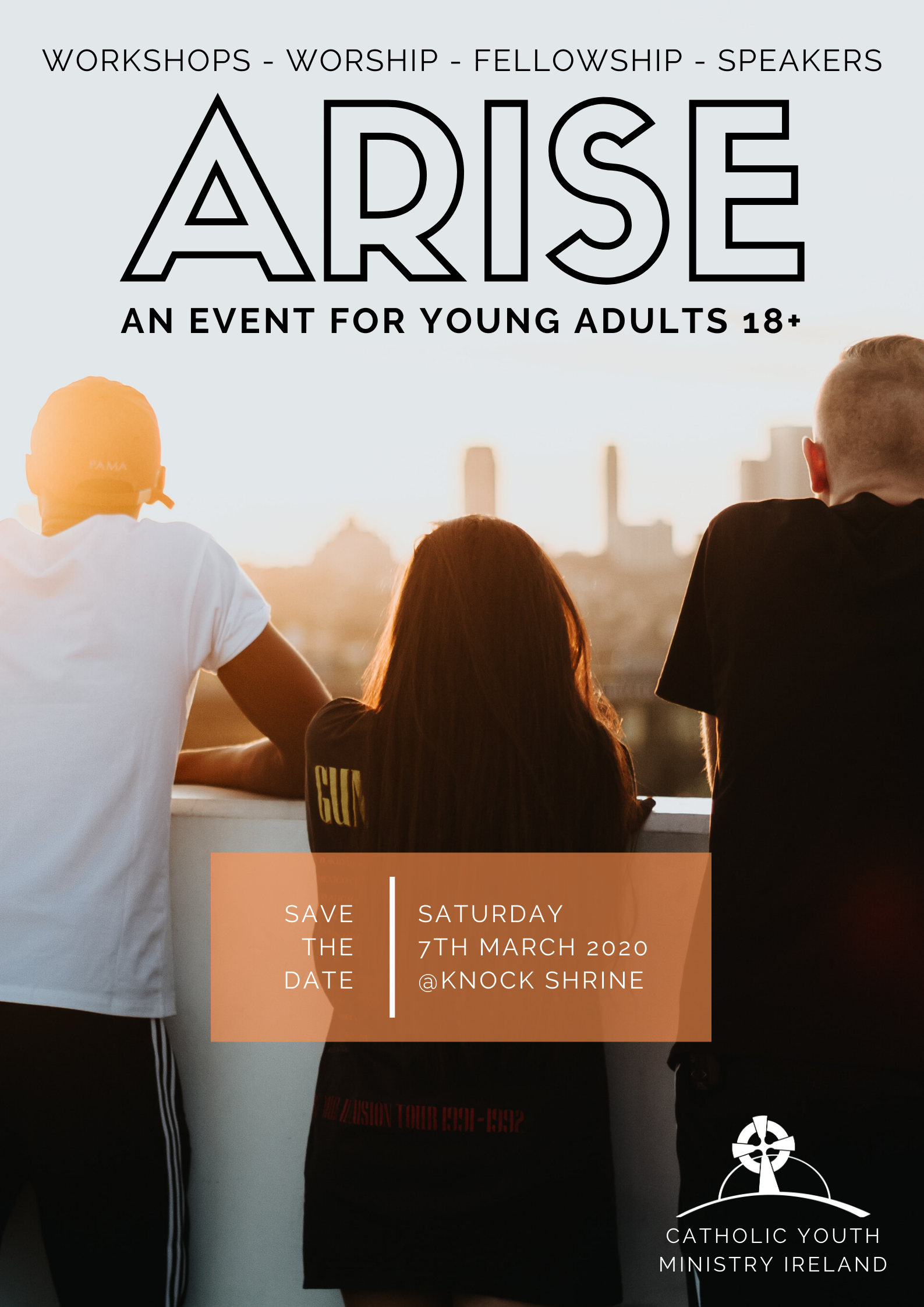 Lent at Glenstal Abbey 2020
An opportunity to prepare for Easter
Talks every Sunday of Lent at 4.30pm
This year's series focuses on the Sunday Gospel readings.
Further information on website www.glenstal.com
Talks will be streamed and available as recordings on the website.
Anam Cara Cork
The organisation that supports bereaved parents, is holding a Bereavement Support Evening.
Venue: Rochestown Park Hotel, Rochestown Rd, Douglas, Cork
Date: Tuesday 25th February 2020
Time: 7.00pm
This event will be run in conjunction with Pieta House and Feilacain. This is a free event and open to all bereaved parents. As we will need to confirm numbers for teas, coffees, etc, please RSVP to info@anamcara.ie before Monday 24th February or call the Information number on 085 2888 888.
Bereavement Information Evening
Venue: Milford Care Centre, Castletroy, Limerick
Date: Tuesday, February 25th 2020
Time: 7.00pm – 8.30pm
The Bereavement Information evening is designed to give general information on grief and bereavement to bereaved people, their family and friends.
Bereavement Counsellors will be in attendance to provide general information on Grief and Bereavement. The evening will comprise of: Short talk by a Bereavement Counsellor, Different experiences of Grief, Services available, Question Time.
The Information Evening is Free
DESERT DAY IN PREPARATION FOR LENT
A Desert Day will take place in Westbourne, Ashbourne Avenue on Saturday, February 29th from 10.30 to 5.00. The day will give you an opportunity to enter more deeply into the season of Lent in the peaceful surroundings of Westbourne Convent. There will be time for quiet prayer, reflection, the Sacrament of Reconciliation and will conclude with the Eucharist.
Booking is essential as places are limited.

For information contact: Sr. Phyllis Moynihan at 0879636893
Email: phymoy@yahoo.co.uk
Biodiversity Day in Dalgan
With Ben Malone

National Biodiversity Data Centre
Saturday 21st March 2020, 10.00 am – 3pm:
Registration 9.30am

Venue
Columban Ecological Institute
St Columbans, Dalgan, Navan, Co Meath

Ireland's biodiversity: what is it and how do I record it?
The day begins with an introductory workshop on Ireland's biodiversity, what it is, how it sustains us, and how we can explore nature through what is called 'citizen science'. Find out how to get involved in the latest citizen science initiatives focusing on the biodiversity on your doorstep, in your community and further afield.
After coffee, we will head outdoors to explore and identify some of the plant and animal species which live in the grounds of Dalgan Park. These findings will be recorded and inputted into Ireland's Citizen Science Portal.
A prize will be offered to the person who spots the first bumblebee!

If you wish to attend, please contact Elizabeth Mc Ardle at devofficemail@gmail.com. Early booking is advised. The cost is €30, payable on the day. Lunch will be provided. Suitable footwear and outdoor clothes are recommended, and the day will go ahead whatever the weather.
Romantic Weekend
Rediscover the best friend you had when you were first married! One weekend can truly change your life!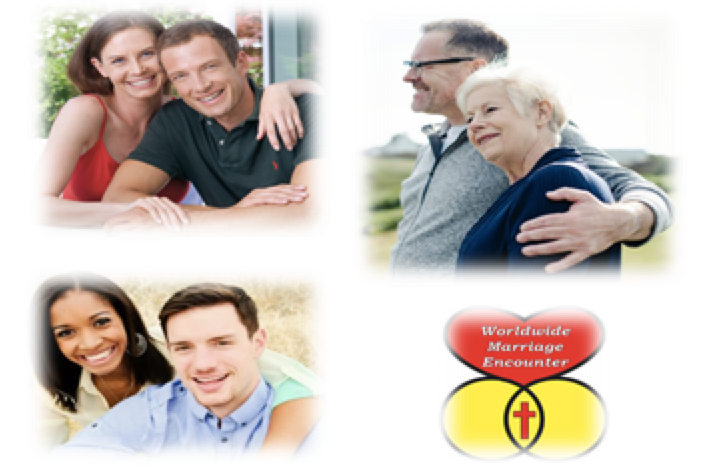 Weekend Dates and Venues
Marriage Enrichment Weekend
3rd - 5th April 2020, International Hotel, Cork
13th- 15th-Nov-2020, The Lake Hotel, Killarney
For information and to book, visit: www.marriageencounter.ie
Quiz Night