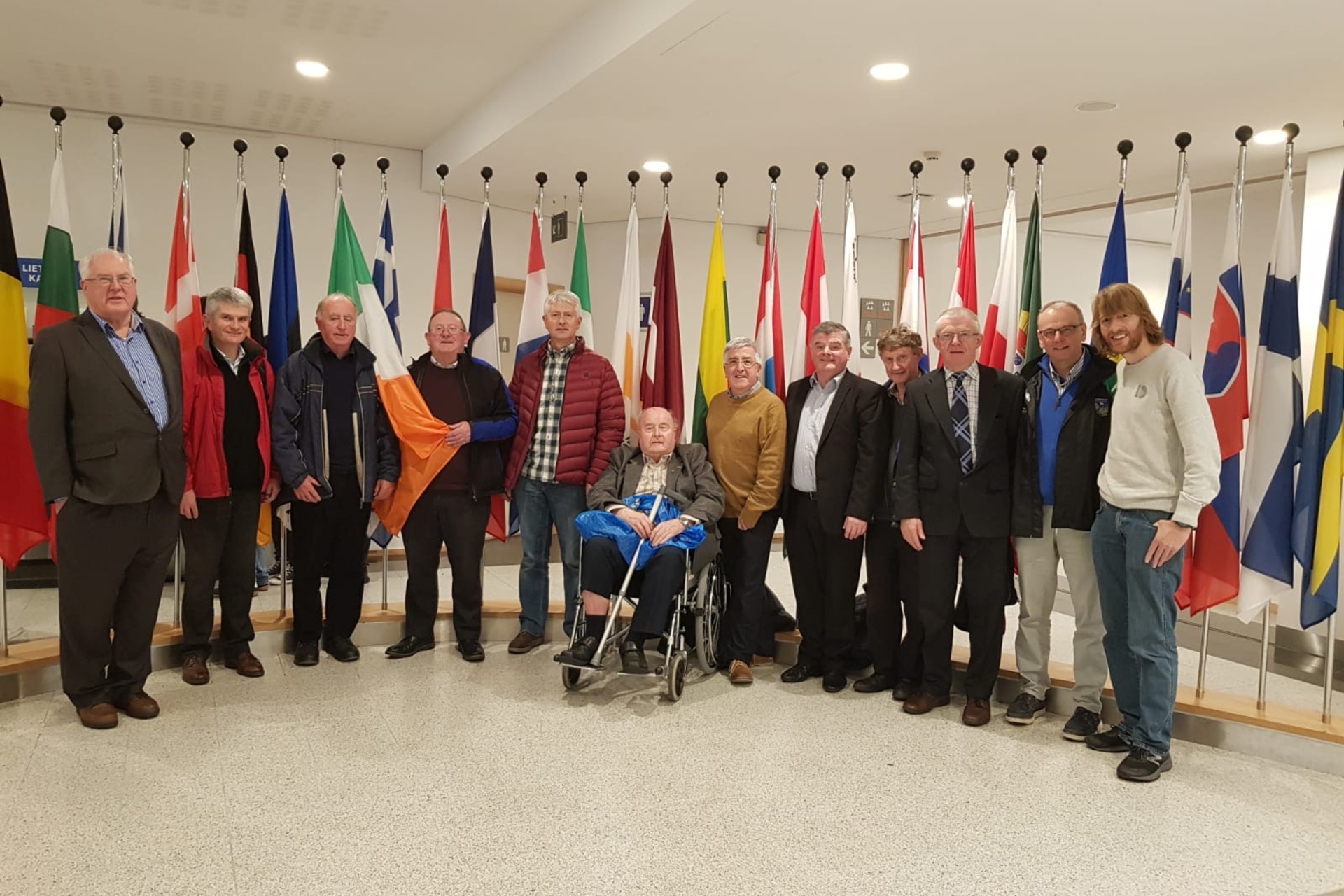 It's a great opportunity to learn from the experience of the Church in Belgium as in so many ways Belgium has been going through similar changes to Ireland
13 priests travelled to Leuven in Belgium this week and are staying in the Irish College. The programme includes two theological inputs.
The first from Dr Stijn van den Bossche, a lay theologian at the faculty of KU Leuven, who serves as an adviser to the Episcopal Conference and has served as a lay administrator in a parish
The second is from Professor Lieven Boeve, a Belgian Catholic theologian, and professor of Systematic Theology at the Faculty of Theology and Religious Studies at the University of Leuven, where he currently also serves as Dean of the Faculty.
There was also a visit to the European Parliament where Priests met with MEP's Séan Kelly and Billy Kelleher.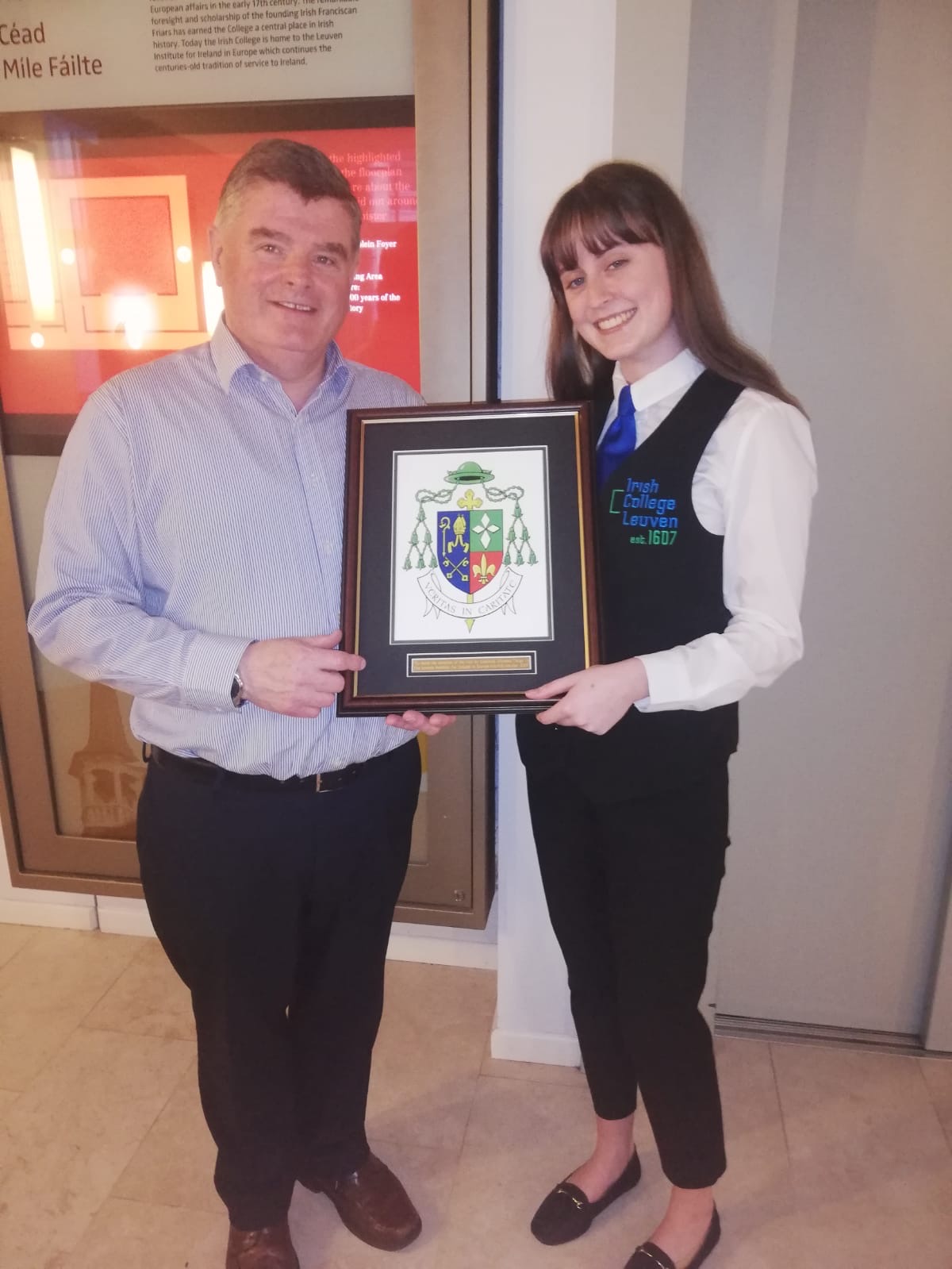 Lisa Diviney a student at UL on Erasmus placement in the Irish College at Leuven receiving a presentation from Canon Tony Mullins on behalf of Limerick diocese on the occasion of a visit by Limerick clergy to Leuven- October 2019
Photos