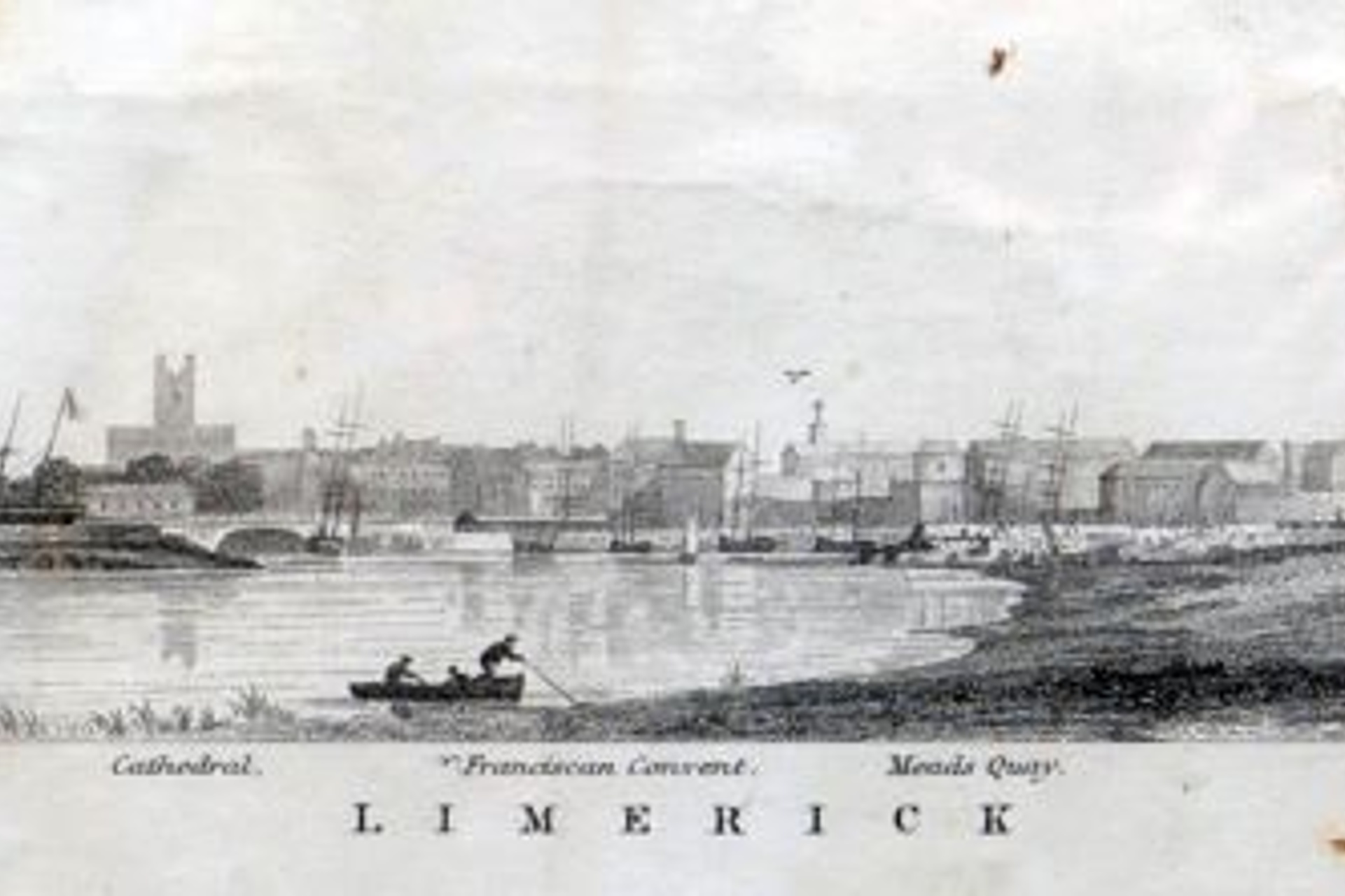 A young Limerick priest, victim of the cholera epidemic, 1832
In early summer 1832, the cholera epidemic that for two years had raged through Europe, arrived in Limerick. A short account of conditions in the city and the pastoral response of the Christian Brothers, Sexton Street is available here. Among the hundreds that fell victim to the disease, was Fr James Fitzgibbon (1803-1832), originally from St Mary's parish. The young priest attached to St John's, ordained from Maynooth in 1827, contracted the illness in the course of his ministry. He died on 11 August 1832, 'his funeral being attended by immense crowds'. A Limerick Herald editorial remarked, 'Since the commencement of the awful malady that has terminated his career, his labours for the poor were unceasing, both day and night... in his mission of love'. Buried in St John's chapel, his remains were found to be incorrupt in 1861, when they were reinterred in the north transept of the newly constructed St John's cathedral. We give thanks for the ministry of all those priests who have faithfully served God's people in this place, especially in times of difficulty, and we invoke their intercession.
With special thanks to a relative of Fr Fitzgibbon who called his memory to mind.