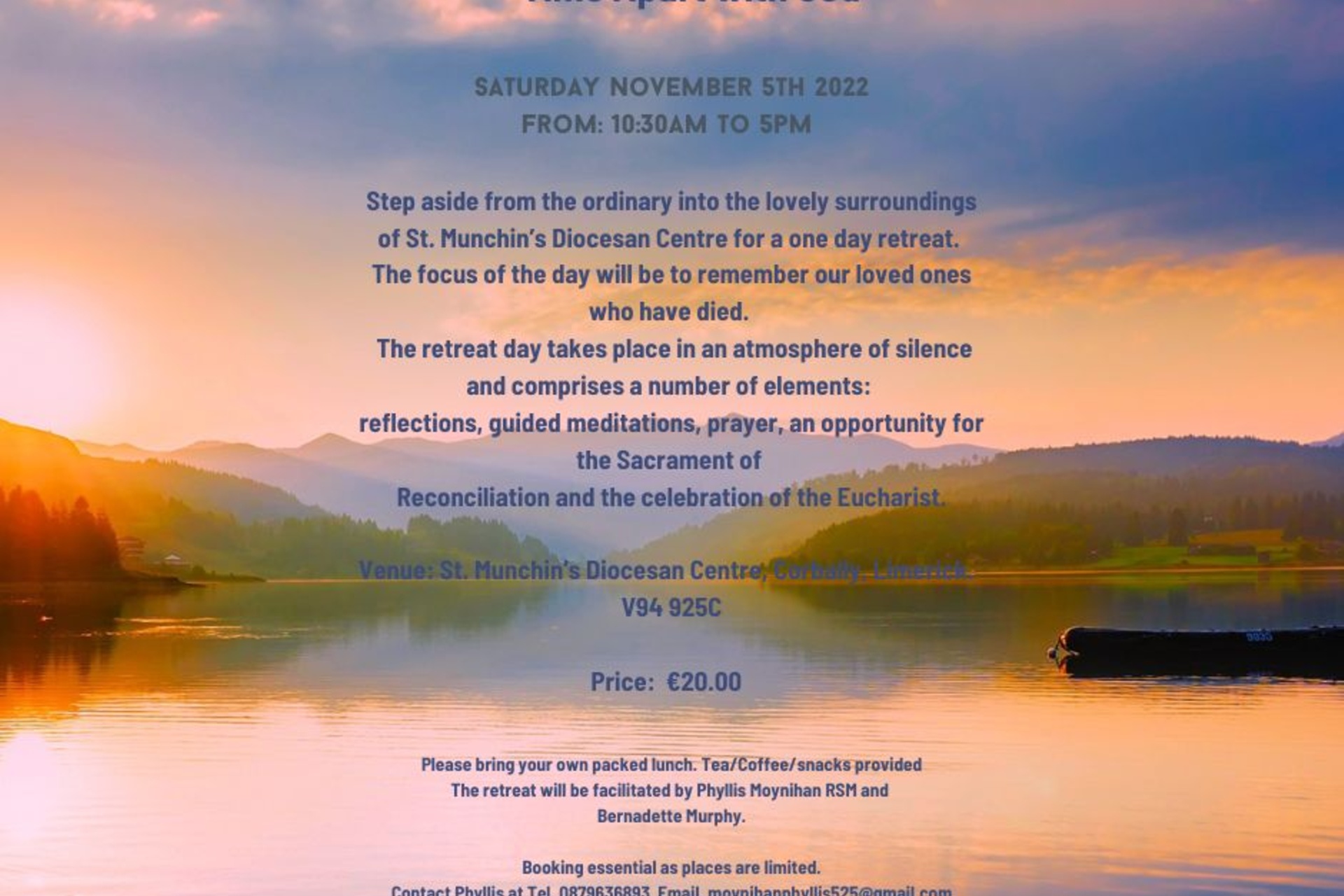 Desert Day
Time Apart with God
Saturday November 5th 2022
10.30 – 5pm
Step aside from the ordinary into the lovely surroundings of St. Munchin's Diocesan Centre for a one day retreat. The focus of the day will be to remember our loved ones who have died. The retreat takes place in an atmosphere of silence and comprises a number of elements: reflections, guided meditation, prayer, an opportunity for the Sacrament of Reconciliation and the celebration of the Eucharist.
Venue: St. Munchin's Diocesan Centre, Corbally, V94 9250
Price: €20
Please bring your own packed lunch. Tea/Coffee/Snacks provided.
The retreat will be facilitated by Phyllis Moynihan RSM and Bernadette Murphy.
Booking essential as places are limited.
Contact Phyllis at 0879636893 or email: moynihanphyllis525@gmail.com