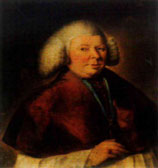 Educated in Limerick and at the Pastoral College of the Irish, Louvain, where he received an M.A. and a Ph.D., he was ordained in Louvain on 23 September 1769.
He worked in Limerick city until he was appointed PP in Bruff in 1782. Nine years later he went as PP to St. Mary's and became dean of the cathedral chapter.
On 3 January 1793, he was appointed coadjutor to the Bishop of Limerick, and later bishop in 1796.
One of his priorities as bishop was the opening of St. Munchin's College, Palmerstown, in November 1796.
He was deeply involved in local politics at the end of the eighteenth century and was well known on the national stage.
He died on 22 September 1813, at Park House, Corbally and is buried in St. Patrick's cemetery, off the Tipperary road.